Hey folks! To all of my fellow countrymen and woman, HAPPY CANADA DAY! It is an extremely packed day for me today. Overall, I have a total of E

LEVE

N

posts that I am

supposed to somehow get done

,

to be going out over five blogs that I am involved with. So much for it being a holiday!!! Eegads, I'm honestly not sure that I'm going to survive the day intact or sane seeing that as of 6:00 p.m. yesterday, I only had one of th

e

se posts ready. If I do manage to pull it all off you should be getting t

hree

freebies sometime today--

two

from me and one

I'll be showcasing on another

blog. Wish me luck everyone, I am going to need it--BADLY!!!
First up, I'm here to announce the next challenge over at
Pattie's Creations Design Challenge.
This time around for Challenge #124, the theme is Make a Splash! It is summertime here in the northern hemisphere and as such the perfect time for splashing around. Please note that WATER must be part of the actual digital IMAGE that you have used. Now of course, you don't have to go the beach route. As long as there is water in the image, you'll be fine.
H
ere is my card, I hope that I haven't forgotten any important details:
General Info:
This card has been created 100% digitally

and then layered in a Mock Up (courtesy of Frisk Shop). I will print it out and assemble it a later date.
FRONT
Digital Image Details:
William Whale

: A

fun

image from Pattie. You can find the image (or

the female version or the two together)

in Pattie's Etsy shop by clicking on the name or watermark linked below

.

This image has been coloured with a combination of

digital

colouring and the use of a l

ayer style

.

Credits include:

I have applied a water layer style to the water coming out of Will's spout. This style was purchased from

Sheila Reid, Pixel Scrapper.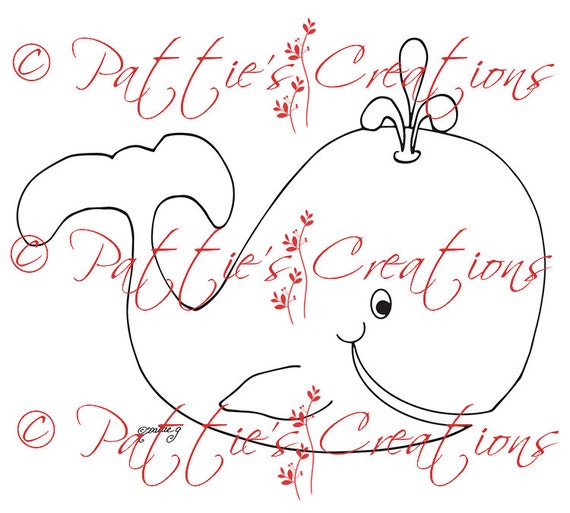 Digital

Embellishments

:
The three wave images and the brads are from a new

kit of mine coming out next week (details below).

I

have used a tag shape template for the base of my sentiment. This template was p

urchased from

Marisa Lerin, Pixel Scrapper.
INSIDE
OVERALL
Digital Sentiment Details:
Both

t

he sentiment on the front and the one on the inside were

created by Paulette from Create with TLC.

For great freebies and inspiration be sure to click HERE to go to Paulette's blog and for awesome sets for purchase, click HERE to go to the home page of the store. It has been coloured digitally to

match my project colours.
Digital Embellishments:
The shapes used for matting in behind the image and sentiment are basic shapes created in Photoshop Elements.

The shadows to give each element some depth were created with a layer style, are from Sheila Reid, also with Pixel Scrapper.
Digital

Paper Products

:
I have used a digital patterned paper for the background of the front and inside. This paper, including the brads and the wave images used on the front, are from the latest kit I have created which is going to be released next week during a special blog hop! Sorry no more peeksies as to what else is in the set until then.
Challenges I am hoping to enter...
You have until

August

4

th

to enter our challenge which should give you lots of time to get a creation done. Remember the theme is Make a Splash

and

WATER must be part of your IMAGE!

I really hope that you will be able to join us. Don't forget that along with all the typical rules that apply to the majority of challenges out there (please click HERE to become familiar with all the rules), you MUST USE A DIGITAL OR STAMPED IMAGE to qualify for the drawing (unless stated otherwise). We would absolutely love to see you use a Pattie's Creations (PC) image on your card, but you are allowed to use other images. If you do use a PC image, you will gain an extra entry in the draw and will have a better chance to WIN! You can enter twice per challenge and of course MUST follow all the challenge requirements that are posted for each challenge. Easy Peasy right!

Pop over to the challenge blog and check out what my fabulous teammates have offered up for inspiration. Oh and don't forget...Pattie offers up a new freebie the first Friday of the month and it will remain up for approximately two weeks; so, be sure to pop over and check it out as well!

Remember to come and visit later today for your chance to grab some freebies. Of course it may take until the end of the day to get them all done but hopefully

I will manage it!
Until

then

,