Hello to all you lovely people out there! I'm here today to announce the next challenge over at
Pattie's Creations Design Challenge.
This time around for Challenge #118, the theme is Fun in the Snow. In many parts of North America and other parts of the world, the ground is covered in snow. In celebration of the winter season, this month we want to see snow somewhere in the actual digital image of your card. Adding snow papers or extra snowflakes is fine, but in order to qualify for the prize, the image itself must have snow in it.
H
ere is my card, I hope that I haven't forgotten any important details:
General Info:
Okay so I know that Christmas has JUST passed but it is NEVER too early to get a start on next year's Christmas cards so I am doing just that!

For the front of my card, I took two of Pattie's fun winter images and merged them together to make a scene. I just thought they went so well together. Even the snow mound under the mailbox lined up with the snow mound next to Pattieboop! Then I just duplicated some of the snowflake from one of the images and added them to have a complete snowy scene.
FRONT
Digital Image Details:
Pattieboop Winter Snowflakes

: Such a composed young lady. You can find the image in Pattie's Etsy shop by clicking on the name or watermark linked below

.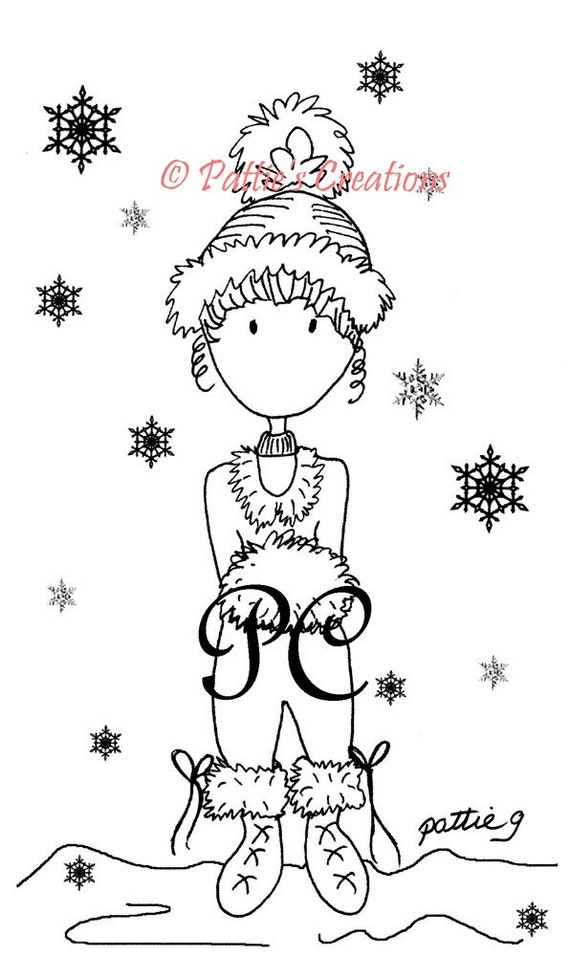 Christmas Mailbox

: Such a great versatile image.

It can also be found in Pattie's Etsy shop by clicking on the name or watermark linked below.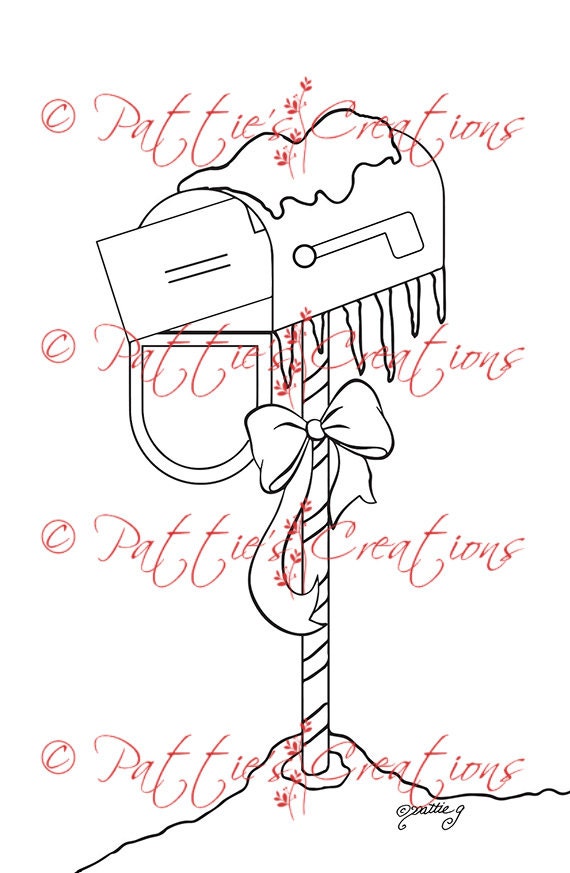 Th

e

se images w

ere

coloured in digitally using a variety of techniques including layer styles and paper

piecing

.

Credits include:

Layer style used on fluffy bits of Pat

tieboop's outfit (also on border used behind image)

: Eyeinspire
Layer style used

on snowflakes and front sentiment: Marisa Lerin, Pixel Scrapper

Layer style used on snow: Sheila Reid,

Pixel Scrapper

Metal patterns us

ed on Mailbox and poll:

Paper piecing on envelope: Cruzines Designs (through Deal Jumbo)

Paper piecing on hat and sweater: one of my own

Pattern used for clouds/sky background: Lebouef
Digital Sentiment Details:
The '

Happy Holidays

' sentiment I used is from the

"Happy Holiday Season" Vintage Image Transfer and Word Art Set

created by Paulette from Create with TLC. Click HERE or on the watermark below to head to its location in the store.
Digital
Embellishments:
The bord

er is made with a template created by Marisa Lerin, Pixel Scrapper.

The buttons and string are assets created by Sheila Reid,

Pixel Scrapper.
Digital Image Details:
Christmas Lights: This string of lights was the perfect set up for the sentiment.

It can also be found in Pattie's Etsy shop by clicking on the name or watermark linked below.
The

image was

coloured digitally.

Digital Sentiment Details:
One I created for this card.
OVERALL
Digital
Paper Products:
The paper used as my background is from my mini Snowfest kit.
Digital Embellishment Details:
The shape used for matting in behind the image and sentiment were created with basic shapes in Photoshop Elements.

The

shadows to give each element some depth were created with layer styles from Sheila Reid, Pixel Scrapper.
Challenges I am hoping to enter...
You have until February 4th to enter our challenge which should give you lots of time to get a creation done. Remember the theme is
Fun in the Snow but you MUST have SNOW in the IMAGE you use. I really hope that you will be able to join us. Don't forget that along with all the typical rules that apply to the majority of challenges out there (please click HERE to become familiar with all the rules), you MUST USE A DIGITAL OR STAMPED IMAGE to qualify for the drawing (unless stated otherwise). We would absolutely love to see you use a Pattie's Creations (PC) image on your card, but you are allowed to use other images. If you do use a PC image, you will gain an extra entry in the draw and will have a better chance to WIN! You can enter twice per challenge and of course MUST follow all the challenge requirements that are posted for each challenge. Easy Peasy right!
Pop over to the challenge blog and check out what my fabulous teammates have offered up for inspiration. Oh and don't forget...Pattie offers up a new freebie the first Friday of the month and it will remain up for approximately two weeks; so, be sure to pop over and check it out as well!

Until next time,