It may just be the first of November but it is NEVER too early to get a start on all those Christmas and other holiday cards that you need for the winter months. Now would be the perfect time to stock up on some Christmas images and if you missed it, there is a whole sleigh full of new ones that have been released this past week as part of The 5 Days of Christmas over at Fresh Brewed Designs.
On the first day of release we saw...
Day 2 brought us...
During Day 3 we got to meet five more new images...
Then on Day 4, these sweet treats were released...
Finally, on Day 5 we met a number of new lovely ladies...
Cakes, Cups and Kids, oh my! And as you can see, that is not all. So many wonderful new ideas to choose from.
Heather also had a special draw this week for a random individual who left a comment. To find out who that lucky winner is, you'll need to go over and scroll down to the bottom of THIS POST.
Heather has been working very hard to bring you some fresh new inspiration; so, why not head over to the store. While you are there, be sure to check out all the fabulous Christmas and winter themed images already in the store.
There are less than 55 days until Christmas. What are you waiting for?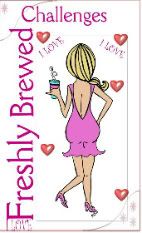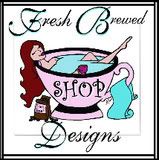 At Fresh Brewed Designs we always have a fresh pot of creativity brewing. So stop by and join us for a cuppa whenever you want!
Have a great weekend everyone. Until next time,