Hey folks! I'm here today to announce the next challenge over at
Pattie's Creations Design Challenge.
This time around for Challenge #121, the theme is Easter or Springtime ONLY! Unfortunately it doesn't feel very much like Spring around here--we had another whack of snow dumped on us last weekend and the temps have been rather chilly still! Howev

er, I do believe that I see some buds on the trees so maybe there is a spark of hope that

April will bring with it some sprin

g like

weather! As such

,

I've decided to create a spring themed birthday card for my project this month. Even though the ground is still covered in snow, I know that we'll be seeing some flowers in the coming months. For now I'll have to settle for the digital kind!
H
ere is my card, I hope that I haven't forgotten any important details:
FRONT
Digital Image Details:
Bloomin' Bucket

: I've wanted to use this basket of daisies for a while now and this card was the perfect opportunity to do so. You can find the image in Pattie's Etsy shop by clicking on the name or watermark linked below

.

This image has been coloured with a combination of h

and colouring, digital colouring and the use of patterns.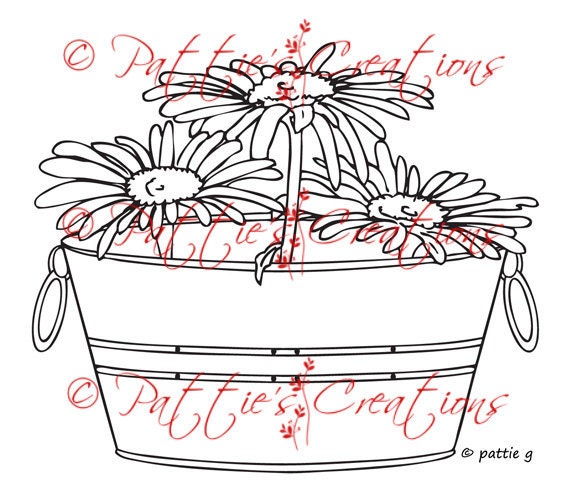 INSIDE
Digital Image Details:
Three Daisies

: This trio of daisies was the perfect lead in for my sentiment. This image can also be found in Pattie's Etsy shop by clicking on the name or watermark linked below

.

The image was coloured with Copic markers.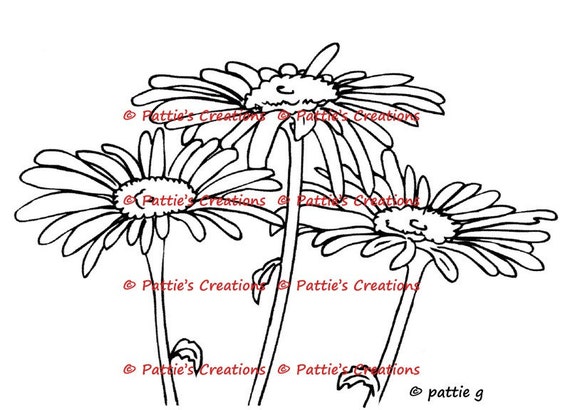 OVERALL
Digital Sentiment Details:
Digital Embellishments:
The circle shape used for matting in behind the image and sentiment was created from a template purchased from Marisa Lerin, Pixel Scrapper.

The shadows to give each element some depth were created with a layer style, from Sheila Reid also with Pixel Scrapper.
Paper Products

:
Card, image & sentiment

bases:

Michael's Recollection's Cardstock, white.
Digital Paper Products:
The paper used as a base on the front and inside is

from my Mommy Dearest: Patterned Papers Kit.
Challenges I am hoping to enter...
Y
ou have until

May 5th

to enter our challenge which should give you lots of time to get a creation done. Remember the theme is

Easter or Springtime ONLY

!
I really hope that you will be able to join us. Don't forget that along with all the typical rules that apply to the majority of challenges out there (please click HERE to become familiar with all the rules), you MUST USE A DIGITAL OR STAMPED IMAGE to qualify for the drawing (unless stated otherwise). We would absolutely love to see you use a Pattie's Creations (PC) image on your card, but you are allowed to use other images. If you do use a PC image, you will gain an extra entry in the draw and will have a better chance to WIN! You can enter twice per challenge and of course MUST follow all the challenge requirements that are posted for each challenge. Easy Peasy right!

Pop over to the challenge blog and check out what my fabulous teammates have offered up for inspiration. Oh and don't forget...Pattie offers up a new freebie the first Friday of the month and it will remain up for approximately two weeks; so, be sure to pop over and check it out as well!

Until next time,